Get Started
Request Information
Contact Information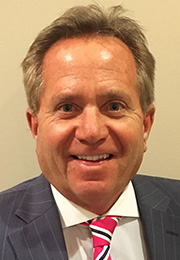 Timothy K. McGuire
Administrator
Local: 517.712.4899
Email: [email protected]
Michigan Counties Workers' Compensation Fund
431 S Capitol Ave
Lansing, MI 48933
About
The Michigan Counties Workers' Compensation Fund (MCWCF) was founded in 1979 by 10 Michigan counties to provide a self-insured program for public entities at a reasonable price. For nearly 40 years, the MCWCF has met the unique workers' compensation insurance, claims servicing and loss control service needs of public agencies. We consist of more than 80 members throughout Michigan and are governed by our Board of Trustees.
CompOne
CompOne Administrators, a Michigan-based firm, is a member of the FDI Group of Companies and has extensive experience with public entities. For the past 45 years, the FDI Group has worked to assemble a dynamic group of insurance services companies. As an organization dedicated to providing complete insurance services across multiple disciplines, the FDI Group Insurance Services Company is guided by three dominant principles: Integrity. Continuity. Innovation.
Board of Trustees
Our Board of Trustees currently consists of 11 county commissioners from member counties. They are committed to long-term financial principles that allow the fund to maintain a dividend program that is unmatched in our industry.
Douglas Johnson, President, Otsego County
Doug Johnson has owned and operated a commercial printing shop in Gaylord for more than 40 years. He's served on the Otsego County Board of Commissioners for 37 years, and is currently the vice chairman. He spent 25 years on the board at First National Bank in Gaylord. Doug has more than 30 years of experience on the MCWCF Board. He's been married to Sherry for 46 years, and they have three children and nine grandchildren.
---
Robert Showers, Vice President, Clinton County
Bob Showers is the chair of the Clinton County Board of Commissioners, and joined the MCWCF Board in 2016. He worked with the fund during his 40 years in insurance, and appreciates the owner-operated nature, which allows members more financial and investment control.
---
Jack Shattuck, Vice President, Ionia County
Jack is a third-generation farmer, growing corn and soybeans on his family farm in Portland. He's served on the Ionia County Board of Commissioners for 21 years, and is currently chair. For more than 10 years, he's enjoyed the involvement in and chance to direct the MCWCF, promoting its reputation for efficiency. In his spare time, Jack enjoys hunting, fishing (especially in Alaska) and downhill skiing.
---
Thomas Bardwell, Tuscola County
In addition to serving on the MCWCF Board, Thomas is the chair of the Tuscola County Board of Commissioners, where he has been a member for more than a decade. He's also a past president of the Michigan Association of Counties and is currently a member of the MAC Finance Committee.
---
Ed Boettcher, Antrim County
As president of Boettcher Masonry, Ed led projects for Michigan State University, University of Michigan, Dow Chemical and more, while serving on a wide variety of professional boards. His focus on safety reduced workers' comp claims by 50 percent and earned a national safety award from the Association of General Contractors. He also served as president of the Grand Traverse YMCA and Boys and Girls' Club. Ed retired in 2013, but remains active as a county commissioner (since 2011), serving Sacred Heart Church and in his neighborhood association.
---
Joe Bonovetz, Gogebic County
A native of Bessemer, Joe served our nation in the Vietnam War, and then served his hometown as mayor (12 years) and city councilor (24 years). Joe worked for the U.S. Postal Service as a letter carrier for 34 years. These days, he serves as a Gogebic County commissioner (10 years) and joined the MCWCF Board in 2016 to help people injured at work put their lives back together. In his spare time, he enjoys spending time with his family, including his wife Debbie, two sons and grandchildren.
---
Carol Griffith, Livingston County
Commissioner Carol Griffith represents District 7, which includes all of Genoa Township. Commissioner Griffith has held a seat on the Livingston County Board of Commissioners, since January 2009. Commissioner Griffith serves the Board as Chairwoman and is the immediate past Chair of Finance and Vice Chair of the Personnel Committee.  Commissioner Griffith also serves on the Public Safety and Infrastructure and Development Committee.  As the Finance Committee Chairperson she serves on the Drain Boards, Tax Allocation Board and the Retiree Health Care Board of Trustees.  Commissioner Griffith also serves as a member of the Economic Development Committee, Sanitary Code Board of Appeals and is an alternate on the Area Agency on Aging 1-B Sub Committee. Carol is a full time Realtor in her community and has held numerous leadership positions with the local, state, and national association of Realtors.
---
Bryan Kolk, Newaygo County
Bryan Kolk, a Newaygo County commissioner, joined the MCWCF Board in 2019. Kolk's background is in law enforcement, having served with the Newaygo County Sheriff's Office for 32 years. He continues to serve in a part-time role with the Fremont Police Department. Born in Grand Haven, Kolk grew up in New Era. He holds bachelor's and master's degrees in criminal justice from Ferris State University. He was elected to the Newaygo Board of Commissioners in 2016 and is serving as the board's chair in 2019.
---
Michael Newman, Cheboygan County
Michael served his community in law enforcement, spending 16 years as the Cheboygan County undersheriff and retiring after 38 years of overall service. He joined the MCWCF board in 2016 because, as a former customer, he appreciated the professionalism, knowledge and quick response of the staff and administrators.
---
Pat Johnson, Delta County
Patrick Johnson D.C. has been a county commissioner in Delta County since 2015 and has served as chair of the board since 2019. He originally became a county commissioner because he wanted a way to give back to the community.
---
Gary Sauer, Benzie County
Gary Sauer is in his second term on the Benzie County Board of Commissioners and is serving in 2018 as the board's chair. He was appointed Benzie's representative to the MCWCF Board in early 2018. Sauer served 35 years as a postal carrier and worked for 20 years as a residential builder. He is a fourth-generation cherry farmer and a veteran of the U.S. Air Force. He enjoys hunting, fishing and spending time with his granddaughters in his spare time.