Why Join MCWCF
Benefits
The MCWCF provides workers' compensation insurance, claims servicing and safety training to public agencies throughout the state of Michigan. We have more than 80 members in our nonprofit pool, including counties, villages, libraries, courthouses, transit authorities and other government-funded entities.
MCWCF has been in operation since 1979 and continues to experience stable operation and growth each year. Our members benefit from our services, grants and dividends, and enjoy having a community resource that knows and understands the needs of public agencies.
Why MCWCF?
Big Savings. Members that take advantage of the services offered by MCWCF often see a reduction in claims around their operations. Additionally, our members enjoy yearly dividends that average more than $3 million.
Loss Prevention Grants. In 2014, we launched our Loss Prevention Grants Program, which allows our member entities to invest in employee safety. For example, the Tuscola County Sherriff's Department used their grant to purchase new utility vests for their officers. We've awarded over $220,000 to MCWCF members to increase safety and prevent losses around the workplace.
Personal Service. You won't find automated recordings here. Whether face-to-face or just a phone call away, our focus is to accurately identify your needs and find solutions. We put time and effort into knowing your business so we can best serve you.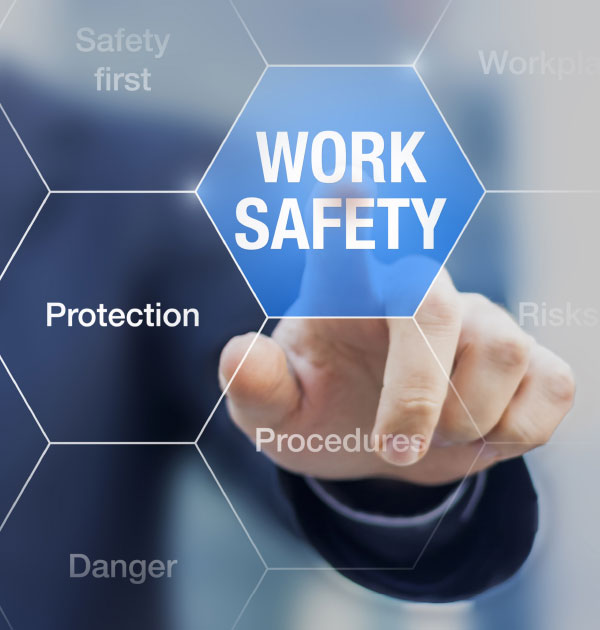 SERVICES:
Claims Management
Account Management and Service Team
Managed Care Services
Metrics and Reporting
Disease Management
Nurse Care Management
Health Statement Management
Return-to-Work Facilitation and Support
Independent Medical Evaluations
Utilization Review
Vocational Rehabilitation
Safety and Loss Prevention Consultation
Risk Management Training and Education
Online Training Modules — counts for one hour of continuing education credit for CSP, OHST and CHSTs who attend.
Testimonials
Member List
Alger County
Allegan District Library
Antrim County
Arenac County
Barry County
Battle Creek Housing Commission
Bayanet
Benzie County
Benzie Transportation Authority
Blue Water
Branch County
Branch County District Library
Branch County Medical Care Facility (Maple Lawn)
C.C.E Central Dispatch Authority
Central Upper Peninsula Planning & Development
Cheboygan County
Chikaming Township
Chippewa County
Clinton County
Coloma Township
Crawford County
Delta Area Transportation Authority
Delta County
Delta/Menominee District Health Department
Dickinson County
District Health Department #10
Edwardsburg, Village of
Emmet County
Ferndale Housing Commission
Gladwin County
Gogebic County
Gogebic County Community Mental Health Authority
Gogebic County Transit
Grant Township
Gratiot County
Huron-Clinton Metropolitan Authority
Interurban Transit Authority
Ionia County
Isabella Co. Transportation Commission
Isabella County
Isabella County Medical Care Facility
Kalkaska County
Kalkaska County Public Transit Authority
Keweenaw County
Lake County/Lake County Clerk
Leoni Township
LifeWays
Livingston County
Livingston County Mental Health
Luce County
Luce County Ambulance Services
Mackinac County
Manistee County
Martha T. Berry Medical Care Facility
Mason/Oceana Co. Enhanced 911
Mecosta County
Menomonee County
Monroe Housing Commission
Newaygo County
Newaygo County Medical Care Facility
Oceana County
Ontonagon County
Ontwa Township Edwardsburg Police Dept.
Osceola County
Oscoda County
Otsego County
Otsego County Commission on Aging
Otsego County Judicial System – 87th District Court
Otsego County Library
Pentwater, Village of
Roscommon County
Roscommon County Transportation Authority
Sanilac County
Sanilac County Medical Care Facility
Sanilac County Mental Health Authority
Sanilac County Transportation, Inc.
Schoolcraft County
St. Clair County Community Mental Health Authority
Straits Area Narcotics Enforcement (SANE)
Tuscola County
Upward Talent
Wayland Area EMS
Wexford County
White Cloud Area Fire Department